This is the fourth of our ten-part Sound Series where I talk to writers and artists about their work in relation to sounds they have chosen.
In this episode I talk to Sinead Overbye and Charlotte Forrester.
Sinead chose the song 'Give it To Me' by Motte. A great way to meet this song is through this music video
Charlotte, also chose a song, 'Seekers Who Are Lovers' by the Cocteau Twins which you can listen to on Spotify and below
Exercise:
What's the most beautiful word in the world?
Maybe you'd like to take a minute or two to write down words, word combinations or sentences that you think are beautiful.
Then you might like to record these.
You may like to miss out the step of writing down and try composing beautiful sounds out loud and on the fly.
Exercise Showcase
At the end of this series I'm going to make an episode showcasing the responses to these exercises. Maybe you would be willing to share your exercises for this showcase.
You can leave your recordings or links to recordings in the comments below.
You can also email me them to me at: betterreadnz@gmail.com
If your sound files are big you can share a Google Drive link or use a service like WeTranfer
Better off Read is available on iTunes and Spotify and most podcasting apps.
Better off Read is also available on PodBean where you can subscribe by clicking here
Or you can listen to it here: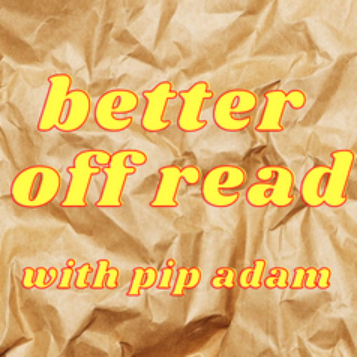 Ep 117: Beyond a Joke 8 – Dominic Hoey tells Pip Adam a funny story and they talk about Poor People With Money
–
Better off Read
Made with the support of Creative New Zealand Toi Aotearoa