I'm extremely excited to announce the Better off Read – Sound Series!
This season of ten podcasts exploring the relationships between sound and literature will be available an episode a week from 28 July.
In the Sound Series I'll be talking to 18 writers, musicians and other artists about how sound features in their work. These conversation will centre round a sound supplied by each of the guests. So far, these sounds include songs, noise and recordings of some household activities.
And you can be involved.
We're ending this season with a showcase of work sent to us by people listening in. Each episode will end with an exercise designed to be responded to in sound. You can record your work on your phone and send it to us for our end of series showcase!
I'm very grateful to have received Arts Continuity Grant funding from Creative New Zealand Toi Aotearoa. This makes it possible for me to pay guests and a sound production mentor. It also means I'm able to pay myself which I'm also very grateful for. Thank you!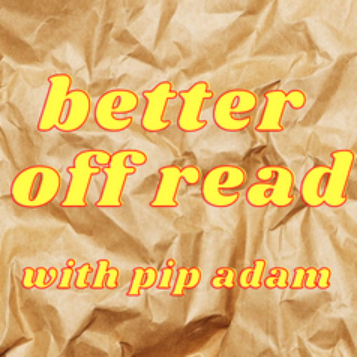 Ep 117: Beyond a Joke 8 – Dominic Hoey tells Pip Adam a funny story and they talk about Poor People With Money
–
Better off Read
With the support of Creative New Zealand Toi Aotearoa